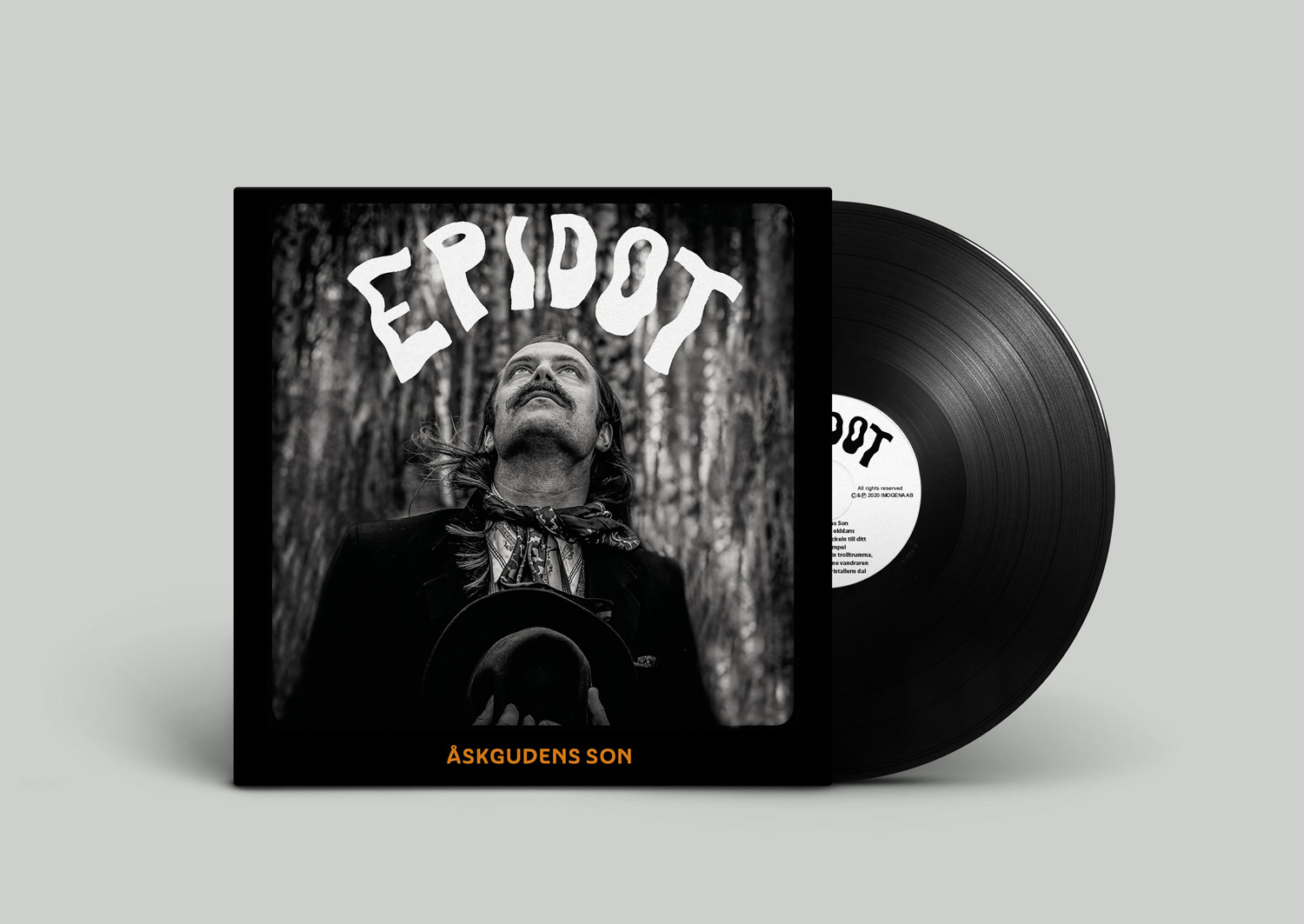 EPIDOT ÅSKGUDENS SON
Graphic Design for Åskgudens son by the band Epidot.
About the band(swedish): 
"Ordet epidot står för en mineral som kan anta olika färger som pistagegrönt, gulgrönt och grönsvart. Ett passande namn för en trio, som rör sig med frihet i olika ljudlandskap."Bo Bjelvehammar - Lira
"Musiken är komponerad av Erik Ivarsson. Erik har figurerat i en rad olika sammanhang, till exempel såväl live som på Elina Ryds samtliga fullängdsalbum, med gruppen Parallel Activity och på Arvid Neros debutskiva Mother Earth. Den röda tråden har varit ett uttrycksfullt gitarrspel där en stark blueskänsla kombinerats med en stor experimentlusta. Johan Horner sätter en tydlig prägel på trions musik med sitt energiska och lekfulla spel. Johan hör vi annars i det flitigt konserterande Second Line Jazzband. Adam Lindblom är med sitt stabila och melodiska spel en av de mest anlitade basisterna på den göteborgska musikscenen och har spelat med exempelvis Matti Ollikainen Anders Kjellberg och Fabian Kallerdahl. En dynamisk musik rör sig från ösiga nummer till lågmälda stämningsskapande partier och ljudlandskap."

Unity jazz